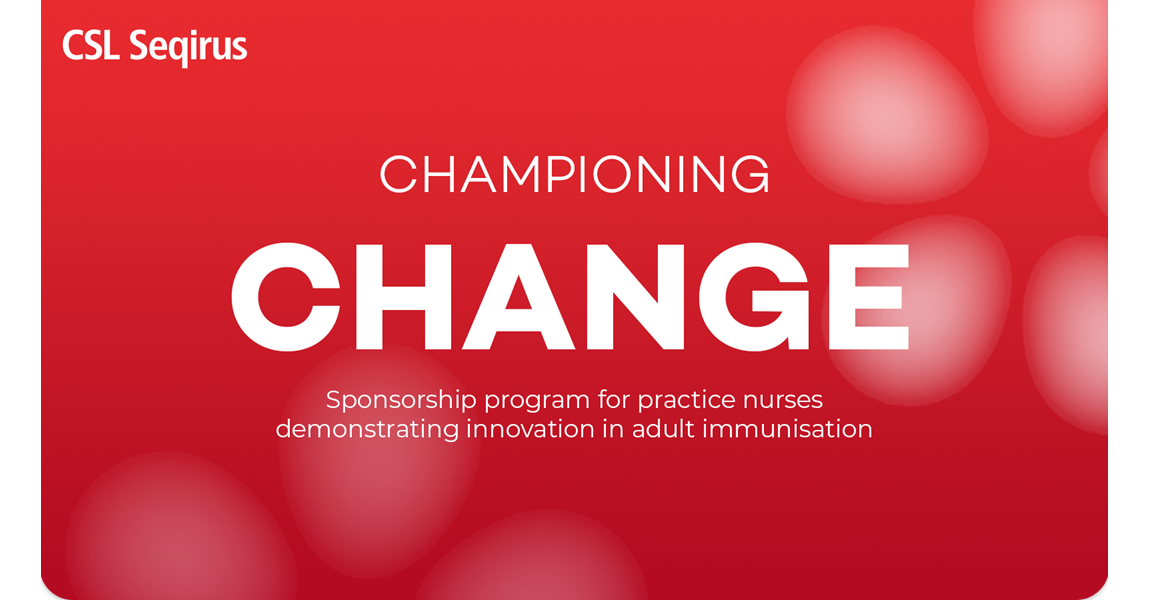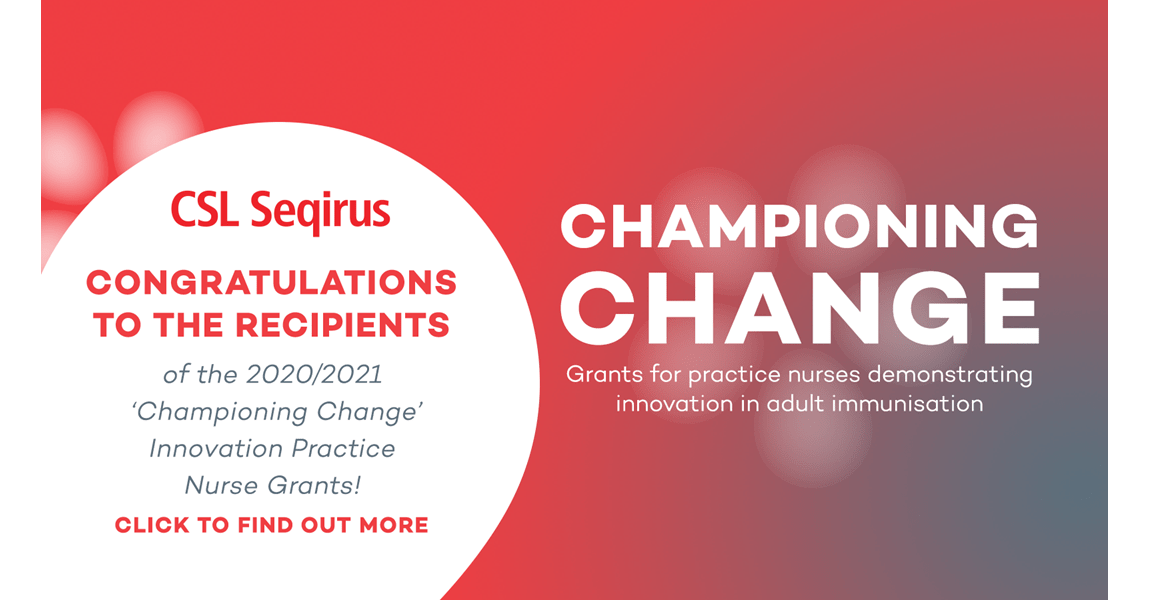 Proudly supported by CSL Seqirus
As part of CSL Seqirus Australia's ongoing commitment to public health and protecting adults from vaccine-preventable diseases, we are proud to announce the recipients of the 2020-2021 'Championing Change' Innovation Practice Nurse Grants.
Our innovation grants recognise practice and immunisation nurses' contributions to public health by supporting the implementation of innovative adult immunisation initiatives designed to boost coverage rates or improve the quality use of adult vaccines.
The successful recipients, selected by the independent expert review panel, each receive innovation grants to the value of $5,000 each, commemorative certificates and a sponsorship to attend the 2021 Australian Primary Care Nurses Association (APNA) National Conference, including travel, accommodation and registration.
CONGRATULATIONS TO THE 2020-2021 GRANT RECIPIENTS!
Anne Paton, Flagstaff Hill Medical Centre, South Australia
Flagstaff Hill Medical Centre provides healthcare services in the outskirts of Adelaide. Their initiative aims to promote good general health and immunisation to people aged 70 and over through the introduction of a '70's club', including home vaccinations, a 'healthy me' checklist and a goodie bag containing educational materials and healthcare samples.
"What an exciting project! This is a powerful recall activity with a great innovative twist and a holistic approach to health. The '70's club', including goodie bag give-aways and a 'healthy me' checklist, has not been seen before and is a great project proposal." – Review panel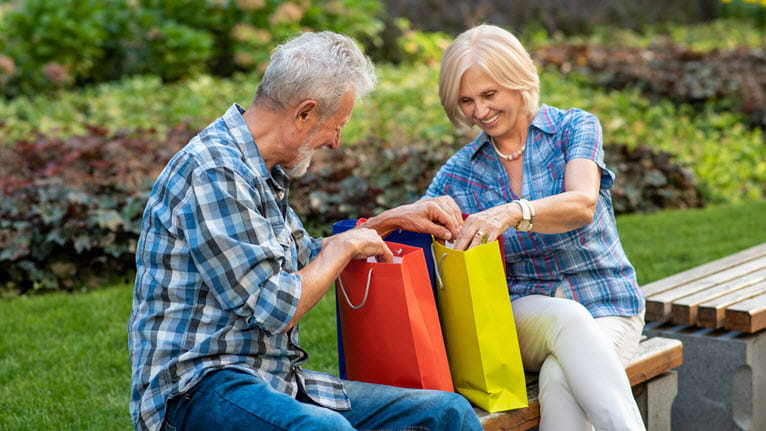 Toni Core, Family Health Gatton, Queensland
The Family Health Clinic is situated in the Lockyer Valley where there is a diverse community, including socioeconomically disadvantaged and non-English speaking populations. The initiative aims to educate these communities on the importance of immunisation by distributing information in different languages and through a range of channels, resulting in increased vaccination rates.
"A strong application, aiming to inform the community on the importance of immunisation. The grant money will be well utilised with the development of translated materials and information dissemination." – Review panel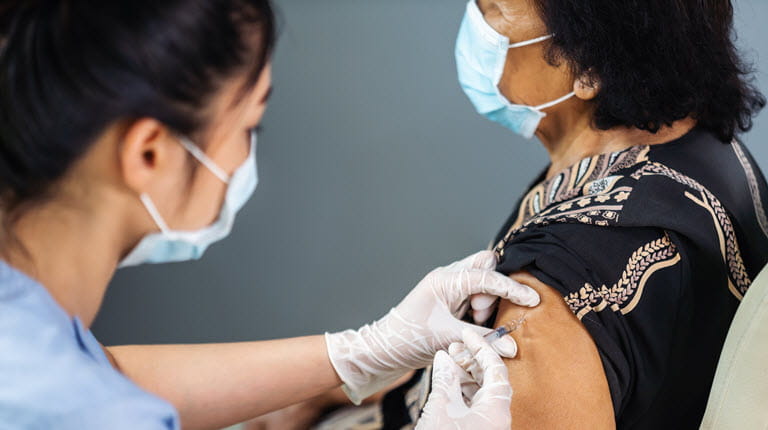 Leanne O'Brien, Sapphire Clinic, Merimbula, New South Wales
The Sapphire Clinic is a small coastal practice located several hours from Canberra. The Clinic is aiming to minimise contact with vulnerable members of the community during the COVID-19 pandemic by implementing 'drive-through' vaccination clinics. This initiative has been trialled for people with asthma and COPD, and will expand in 2021 to include people with other chronic diseases.
"This initiative is a great response to COVID-19 in terms of empowering patients and implementing a robust and targeted immunisation strategy to increase vaccination rates in people with chronic diseases." – Review panel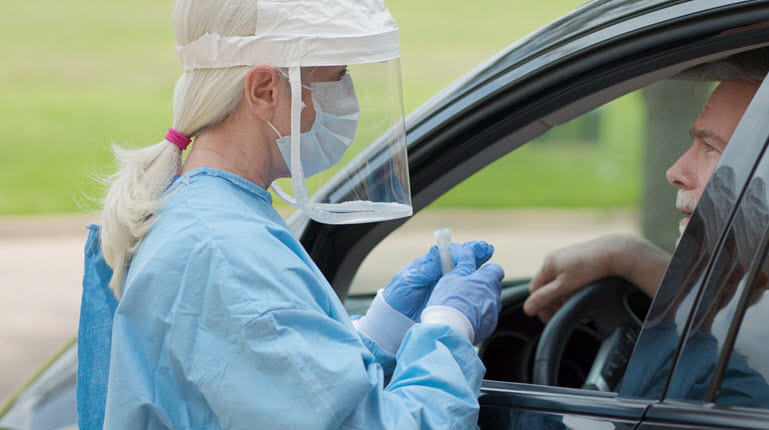 To learn more about the 'Championing Change' Innovation Sponsorship Program for Practice Nurses head to www.championingchange.com.au

Date of preparation: November 2020 SEQ/XCTV/0619/0041(1)a