In 2021, members renewed their commitment to the project, building on the successful three-year agreement signed in 20182 (see picture below). The PNG Snakebite Partnership is an initiative of PNG's National Department of Health, the Australian Government and CSL Seqirus Pty Ltd. It is managed and operated by the Charles Campbell Toxinology Laboratory (CCTL) in Port Moresby (an Australian Venom Research Unit at University of Melbourne collaboration with the University of PNG).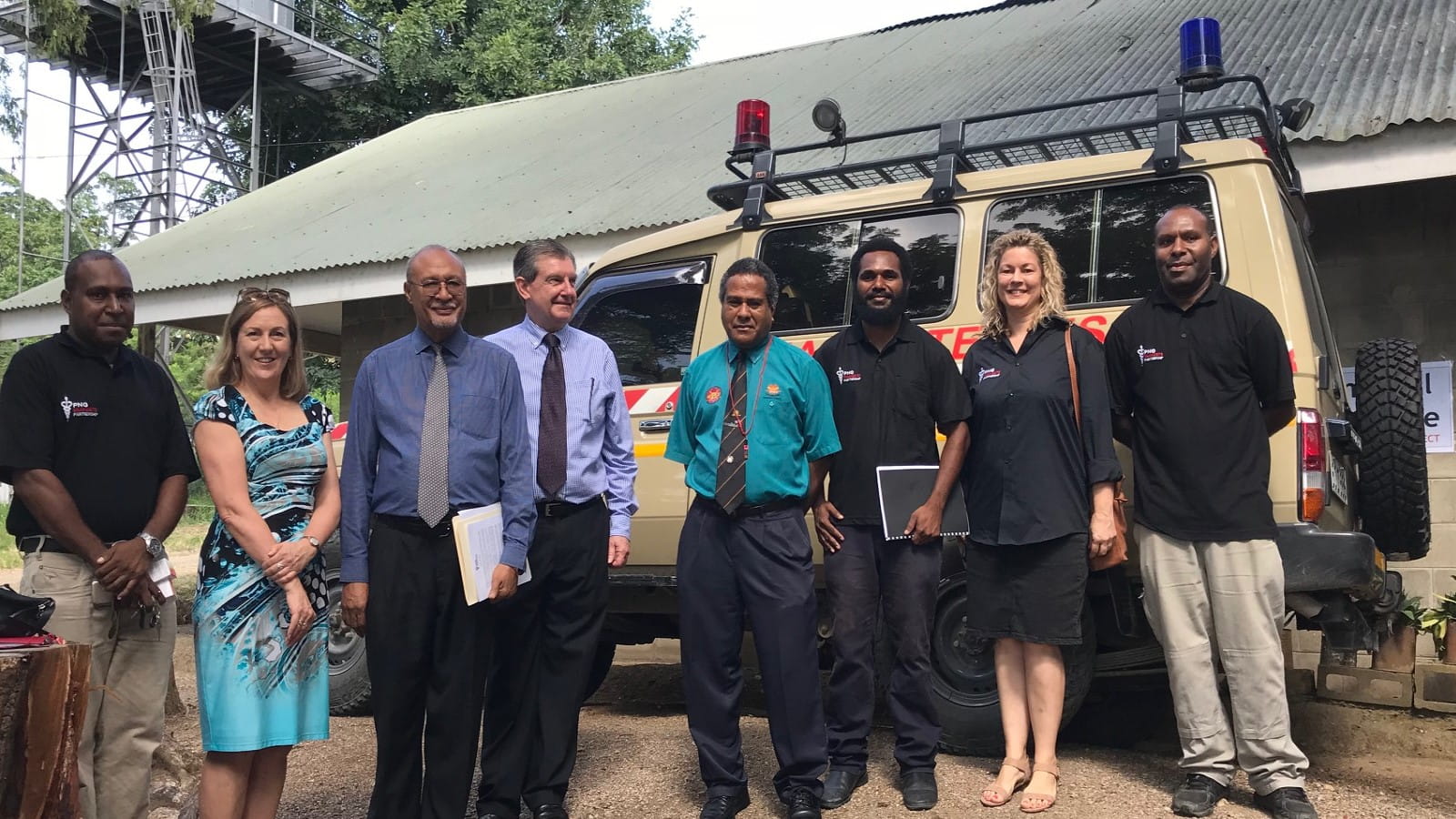 Recognising the burden on public health, the project aims to continue to transform care and reduce the deadly burden of snakebites in PNG. The partnership provides a supply of Australian manufactured antivenom donations, healthcare worker training; and purpose-built antivenom management and distribution systems in PNG to ensure the right care is accessible where and when it is needed most.
Over the first three years, the partnership has donated 1,450 vials of antivenom, trained hundreds of healthcare workers with snakebite specific clinical training and provided management and reporting training to 65 health centres.3
To read the full press release on the extension of the 'PNG Snakebite Partnership' please click here.
To learn more about the work CSL Seqirus is doing to educate healthcare professionals on antivenoms and the general public regarding the appropriate first aid for bites and stings from Australian venomous creatures click here.
Snakebite in PNG4
Papuan taipans and death adders cause the most snakebites in PNG. Taipans are common in the coastal savannah grasslands of southern PNG and predominate in Central Province, NCD, Milne Bay Province, eastern Gulf Province and South- and Middle-Fly regions of Western Province, however are not present in any other regions of PNG. Death Adders are present in all mainland Provinces and are the most frequent cause of envenoming and death outside of the southern coastal provinces.4
The manufacture of CSL Seqirus' range of antivenoms is supported with funding from the Australian Government Department of Health.
ANZ-AVAT-21-0016. Date of preparation: September 2022
References:
PNG High Commission Snakebite Partnership Fact Sheet; [Updated 18 Oct 2018; Accessed 13 May 2021]
CSL Seqirus Press Release. [Updated 17 Apr 2018; Accessed 4 June 2021] https://www.seqirus.com.au/news/png-snakebite-partnership-with-australia-to-continue-to-help-save-lives
PNG Snakebite Partnership data on file. Melbourne University. 2021
CSL Seqirus Website. Improving access to antivenom in PNG; [Updated Oct 2019; Accessed 4 June 2021] https://www.seqirus.com.au/expertise/antivenom-and-q-fever-vaccines/case-study-png